$15.95 UL FIRE PHONE LINE PLAN

(UL Fire Monitoring Over 2 Phone Lines.)
Switching your existing UL Fire Monitoring into our UL FIRE CERTIFIED monitoring center is fast and easy.
If you have the installer or programming codes to your alarm system, we can quickly reprogram your alarm system with you right over the phone.
I
f you only have the arming or reset codes,
we can send you our patented Digital Signal Diverters.
Simply plug one into each of the two phone lines connected to your fire panel to automatically change your monitoring center to ours.
You can choose to purchase a pair of Digital Fire Alarm Diverters for only

$159.95

to receive
our $20.95 rate, or
lease it from us with any alarm monitoring plan for only $6.00 per month.
(Or Cancel your expensive phone lines by switching to our Wireless-Cellular service detailed below.)
$20.95 UL FIRE WIRELESS-CELLULAR PLAN

(Monitoring by Wireless or Cellular.)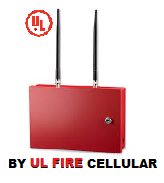 If your currently using telephone lines to report your Fire alarm signals into a monitoring center, we recommend upgrading to our TG7-FS UL Fire Cellular transmitter. Just 'hang' the red TG7-FS transmitter on the wall, plug it into power, then plug in the modular phone jacks. Our TG7-FS Cellular UL Fire transmitter provides both required 2 phone lines and monitoring service all for one low price.
You can choose to purchase our TG7-FS Wireless-Cellular UL Fire Transmitter for as low as $299.95 to receive
our $30.95 rate, or
lease it from us with any alarm monitoring plan for only $15.00 per month.
Plus, when either device is purchased, we include the VirtuAlarm® TOTAL CONTROL™ APP and service FREE to receive notifications upon any alarm condition in real time. (UL Fire signals can be viewed, but not cancelled.)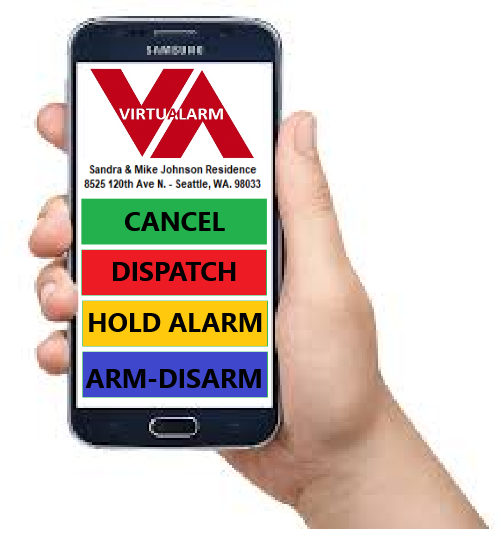 What Plan is Best For You?
Before deciding what plan is best for you, we recommend calling us to discuss your options.
UL Fire Monitoring Over Phone Line is $20.95 per Month,
With a 90 Day Money Back Guarantee.