BURGLAR MONITORING PLAN ONLY
$15.95 EXISTING TRANSMITTER PLAN

(Burglar Alarm Monitoring Using an EXISTING Internet or Wireless Device.)
If your alarm system already has a Internet, wireless or cellular transmitter built-in, we do not recommend replacing it with one of our transmitters as you may lose special features that you would receive if we assumed the transmitter services from its manufacturer. By providing us with the serial number or MAC address on your alarm transmitter we can register it into our monitoring center. However, since the equipment we would be assuming is not manufactured by us, nor is it's required 3rd party service plan , the rate will be slightly higher to cover these additional costs. We even offer a Life-Time Warranty on your existing transmitter to have it replaced should it not be functional during the take over process or anytime thereafter. Depending on the service type, our existing transmitter plan starts at $15.95 per month.
Plus, you can easily add
VirtuAlarm

®
TOTAL CONTROL™ APP
and service
FREE,
a
NO FALSE ALARM
Guarantee.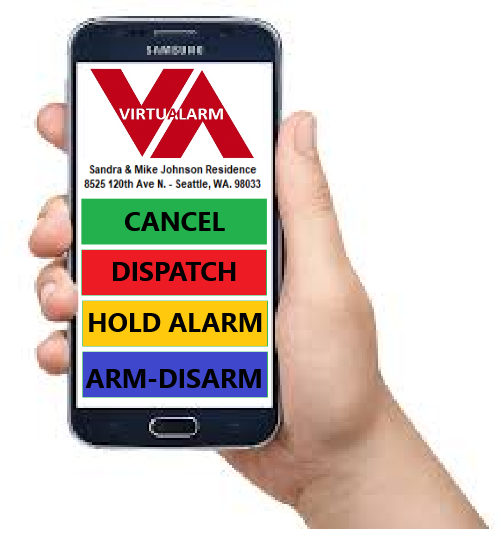 What Plan is Best For You?
Before deciding what plan is best for you, we recommend calling us to discuss your options.
Burglar Alarm Monitoring Over an Existing Transmitter is $15.95 per Month,
With a 90 Day Money Back Guarantee